Sauerkraut with Butterbeans
Seasonal Vegan, Vegetarian, Gluten free, Dairy free, Egg free recipe
Tasty way to use your (homemade) sauerkraut. Sauerkraut has lots of health benefits, besides that it's also virtually fat free.
Preparation
Fry the onions in the sunflower oil until softened. Add cinnamon, sauerkraut and beer, cover and simmer for about 25 minutes. If you are using tinned beans, rinse them under cold water.
Puree the beans and season with salt and pepper.
Using an oven dish layer the sauerkraut, then layer three quarters of the apples, then smooth over the butterbean puree, then on top layer the rest of the apple slices. Melt the butter or margarine and drizzle on top of the apples. Top with more freshly ground pepper.
Cook for 25-30 minutes in a 200C oven.
Note: all ingredients apart from the lager beer are gluten free. You can find gluten free beer in any health food shop with an alcohol license (sadly we don't).
Or you can make your own gluten free ale with this kit (available from us, along with all the other things you need for making your own beer)
Special Diets
When using the ingredients listed, this recipe is suitable for the following diets:
• Vegan
• Vegetarian
• Gluten free
• Dairy free
• Egg free
Please Note: May still contain traces of gluten, egg and dairy.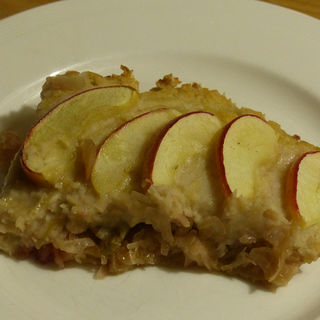 Ingredients
4 onions, chopped in rings
200 ml (gluten free) lager
3 Bramley apples, cored and sliced





Please Note: May still contain traces of gluten, egg and dairy.
---
---